Asparagus and Chicken with Lemon Cream Sauce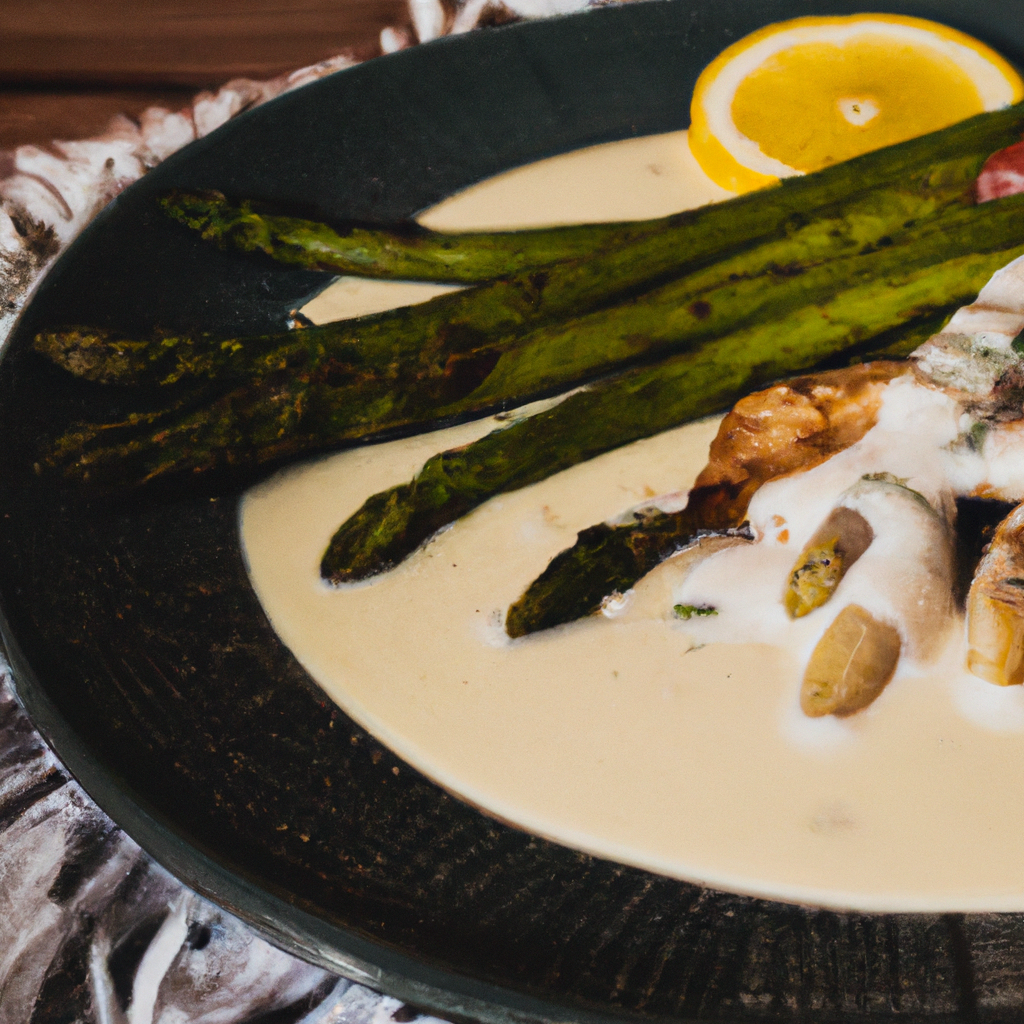 About
This recipe is a delicious combination of asparagus, chicken, and a creamy lemon sauce.
Ingredients
2 boneless, skinless chicken breasts

1/2 lb. asparagus, trimmed

2 tablespoons all-purpose flour

2 tablespoons lemon juice

1/4 cup grated Parmesan cheese

Salt and pepper, to taste
Steps
Heat oven to 425°F. Place chicken on a lightly greased baking sheet.

Bake 12 to 15 minutes or until chicken is cooked through.

Meanwhile, cook asparagus in boiling salted water for 4 minutes or until crisp-tender.

Drain and rinse under cold water.

In a medium saucepan, melt butter over medium heat. Whisk in flour and cook for 1 minute.

Stir in Parmesan cheese and season with salt and pepper.

In a shallow bowl, combine chicken and asparagus. Pour sauce over chicken and asparagus.